Community Colleges Advocate for Support
Organizations involved in workforce development, like AmeriCOM, rely directly on community colleges to design and deliver the training programs that result in work-ready technicians. Josanne DeNatale, AmeriCOM's National Marketing and Workforce Development Operations Director, attended the American Association of Community Colleges (AACC) Advocacy in Action event in Washington, D.C. in September to learn about how the U.S. Congress is managing current community college and workforce related issues. The event served as a great reminder of the tremendous impact that community colleges have on the lives of anyone looking to build or advance a career in the technical trades.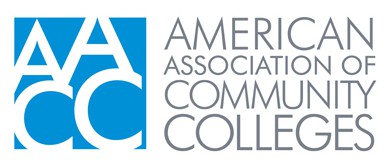 Achieving Workforce Goals Requires Coordination
There are no fewer than 12 legislative priorities for AACC working with the 118th Congress – from the extension of Pell Grant eligibility to cover students in short-term workforce-oriented programs, to the availability of state grants supporting Certified Technical Education (CTE) programs, to the lightening "of the federal regulatory burden so that the Department of Education, community colleges, [and funding sources like AmeriCOM] can work in a more positive, partnership-oriented fashion." [Source: "Joint Legislative Agenda for the 118th Congress, 2023-24," a paper from the Association of Community College Trustees and AACC.] Increasing apprenticeship programs including youth apprenticeship programs is also on everyone's radar. While funding streams are available related to these priorities, what is lacking are coordinated processes that would allow a nationally focused organization like AmeriCOM to readily assist optics ecosystems across the country. Each state's department of labor, public higher-education systems, and local school districts present unique requirements that prevent us from implementing optics technician training programs in an efficient manner.
Keep the Innovation Coming
Wee-oh-ah was the "word" of the day. It's the acronym for the Workforce Innovation and Opportunity Act (WIOA), landmark legislation designed to "strengthen and improve our nation's public workforce system and help Americans, including youth and those with significant barriers to employment, into high-quality jobs and careers and help employers hire and retain skilled workers." [Source: U.S. Department of Labor, Employment and Training Administration website.] Advocacy efforts are underway to increase funding for state grants under WIOA as well as other workforce and technical education initiatives. In addition, AACC calls for the enhancement of WIOA in order to ensure that "community colleges are part of the leadership apparatus, prioritizing credential attainment, and streamlining reporting requirements." Credential attainment is central to all of our community college partners in AmeriCOM's optics ecosystems, especially the fast-track, non-degree programs being delivered. Currently, however, there is not a set of recognized industry credentials, which ties back to the fact that there isn't an established SIC (Standard Industrial Classification) code for the optics, photonics, imaging, and laser industry with the U.S. Bureau of Labor Statistics.
Up for the Challenge, But In Need of Support
Although numerous challenges exist, the commitment of community colleges to guide their students – from all backgrounds – through their education and into a living-wage career or continued schooling is unwavering and inspiring. Organizations like AmeriCOM that are charged by the Department of Defense to build up manufacturing in the United States must find ways to better support our community college partners. In the same manner that these colleges support their students as they face academic as well as life challenges, so too must we support the educators and administrators at our community colleges as they juggle the additional administrative and teaching assignments that come with the numerous grants and sub-contract awards they are required to fulfill.