Apprenticeship – A Key to Solving Critical Workforce Shortages
A question popped up in the chat box during Dr. Alexis Vogt's presentation at the Photonics Spectra Conference 2022. Dr. Vogt is Executive Director of Workforce and Higher Education at AmeriCOM. An attendee wanted to know how a small optics business can help in AmeriCOM's national effort to support the increasing complexity and growing manufacturing requirements of the optics industry. A mission of that magnitude would seem understandably daunting for any optics company. But Dr. Vogt discussed an often-overlooked path for companies to engage: Apprenticeships.
"We see the apprenticeship program as the secret to creating your workforce for the future."

– Dr. Alexis Vogt, Executive Director of Workforce and Higher Education, AmeriCOM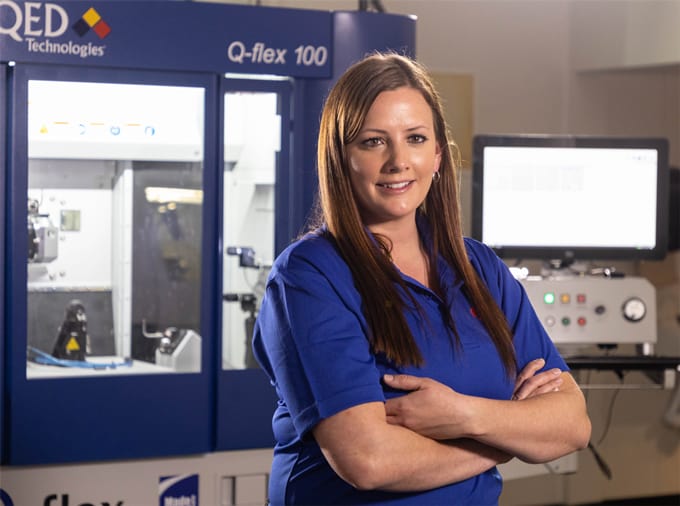 A Classic Model Supports Future Growth
Many employers are familiar with the general concept. Apprenticeships combine on-the-job training with related technical instruction in the classroom. When companies invest in apprenticeship programs, they help employees gain additional skills and insights to extend their value at a company, setting up a path for career advancement. For the employer, apprenticeship is a retention strategy, acknowledging the leadership potential of a person already on the team.
In addition to her role at AmeriCOM, Dr. Vogt is also a tenured professor of optics and the endowed chair of the Optical Systems Technology program at Monroe Community College (MCC) in Rochester, NY, where her team established the Precision Optics Manufacturing Technician apprenticeship program.

An Investment Worth Making
"This is a structured 'Earn and Learn' program," Dr. Vogt explained in her presentation. But while the idea of apprenticeships is a win-win for employees and employers, Dr. Vogt points to two specific challenges that have historically impeded precision optics apprenticeship programs.
First, companies must be willing to invest in them. It takes time and effort to set up the internal systems needed to establish and maintain successful programs. Second, there is a significant lack of schools to partner with—especially when compared to other trades that may be competing for similar students.
Other industries have overcome both challenges by embedding apprenticeships within their HR strategy of attracting, retaining, and developing top talent. As the demand for apprenticeship training increased, the supply of schools offering the training followed. "Other professions like plumbers, electricians, welders, and mechanics have many trade schools to partner with for apprenticeship programs," Dr. Vogt explained.
According to apprenticeships.gov, 94% of apprentices who complete an apprenticeship program retain employment. Further, AmericanProgress.org reports that "apprentices tend to stay longer with companies that are willing to invest time and money into their career development." These statistics highlight why robust apprenticeship programs can be a viable solution to the precision optics industry's critical shortage of skilled technicians.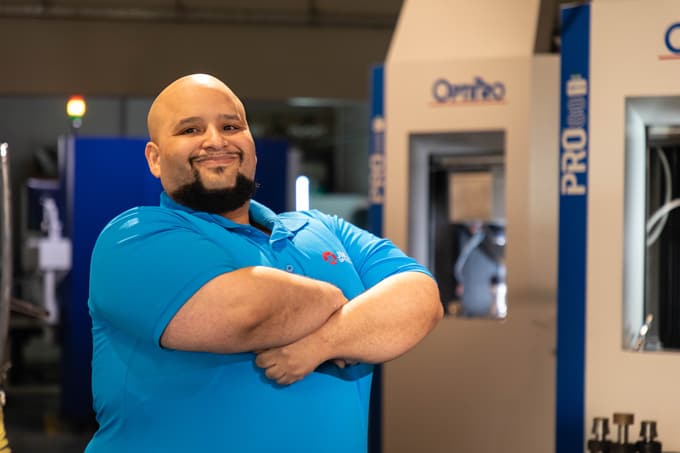 Maximizing a Team's Potential
Optimax Systems, Inc., self-described as "America's largest optics prototype manufacturer," was the first company to start an apprenticeship program with MCC. Three years in duration, this on-the-job training includes rotations throughout all the departments at the company. These rotations provide apprentices exposure to different career paths and prepare them with a variety of skills that will increase their value and expertise as optics technicians. Apprentices must take two classes from a community college each year, and Optimax reimburses the tuition costs. When workers complete the apprenticeship, they earn enough credits for the MCC Optical System Technology certificate. With a few additional courses, they can also earn the Associate in Applied Science (AAS) degree.
Other companies have quickly followed. Today, MCC, working with the American Precision Optics Manufacturing Association (APOMA), has apprenticeship programs with JML Optical, Sydor, LaCroix Precision Optics, Nu-Tek Precision Optical, and OptiPro. MCC and APOMA also created online training to further support apprenticeship programs around the country.
Getting a Program Underway
Ross Micali is the National Work-Based Learning Coordinator for the Optical Systems Technology program at MCC. He describes a five-step process to establish an Optics Manufacturing Technician (OMT) apprenticeship program:
Determine the company's critical work functions for on-the-job learning.
Identify related technical instruction aligned to the work functions.
Complete and submit an application.
Receive application approval.
Identify, select, and register apprentices.

Micali, who is available to assist optics companies interested in setting up an apprenticeship program, adds that employers may be eligible for state and federal grant funding and tax credits once their program is underway.
As Dr. Vogt concluded her presentation at Photonics Spectra Conference 2022, she offered AmeriCOM's support to companies interested in helping address the critical workforce shortage of precision optics technicians. She also encouraged optics manufacturing companies to conduct tours of their facilities to prospective students and employees, and to participate in regional job fairs. That, plus establishing an apprenticeship program, can create a steady pipeline of high-skilled optics technicians to help meet the demand for such workers.
"That's key. We really need to grow that area," Dr. Vogt said. "We encourage that it becomes part of every optics company's long-term HR strategy."
Interested in establishing an apprenticeship program at your company? Click here to contact AmeriCOM for more information.