SPIE Photonics Summit Recap
Federal funding and policy are critical to the success of the optics, photonics, imaging, and laser industries which help support virtually every sector of the U.S. economy. For a second year in a row, a capacity crowd convened at the nation's capital in September to hear directly from policymakers about their priorities and issues that affect our industry at SPIE's Photonics Industry Summit.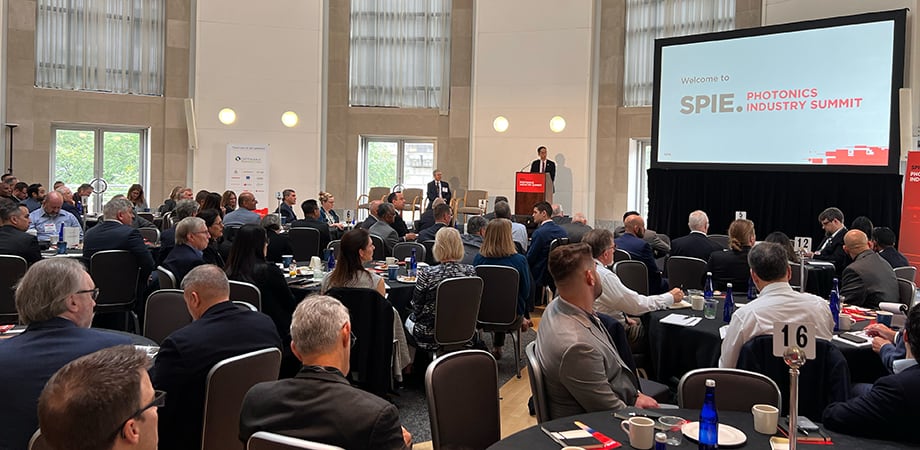 Rep. Joseph Morelle (NY-25), co-chair of the Congressional Optics and Photonics Caucus, spoke at a special session titled "Potential Legislative Impacts on the Optics and Photonics Industry." The significance of national policy was not lost on attendees, many of whom participated in last year's inaugural summit just six weeks after the CHIPS and Science Act was signed into law. The state of progress on many of the initiatives introduced by that legislation prompted frequent questions and breakout discussions from attendees throughout the day.
Potential legislation was a key theme throughout the Summit with optics and photonics critical to emerging technologies including artificial intelligence, quantum technology, advanced manufacturing, sensors, clean energy, healthcare, and more. The U.S. and China recently extended their science and technology agreement but are currently renegotiating the terms of the deal. Meanwhile, the first five-year authorization of the U.S. National Quantum Initiative Act ended last month. The act awaits reauthorization with industry leaders eager to hear plans on building the skilled technical workforce to support rapid innovation.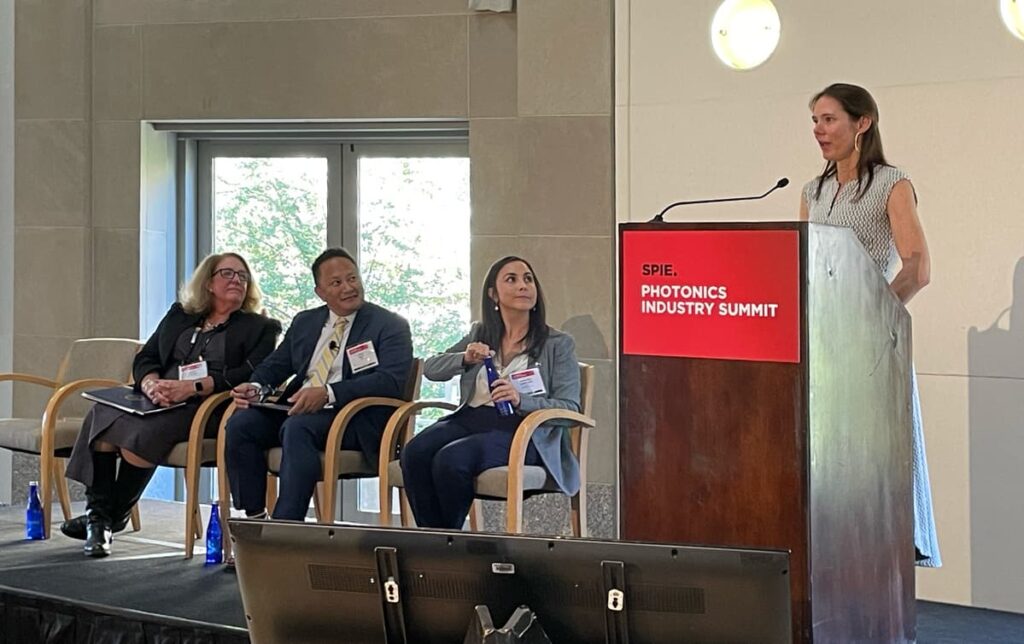 Workforce development was another key theme attendees were eager to discuss. Alexis Vogt, endowed chair and professor of optics at Monroe Community College (MCC) and executive director of workforce and higher education at AmeriCOM, moderated a panel discussion titled, "Workforce Development in Critical Technology Areas." She highlighted the importance of education and collaboration to strengthen the optics manufacturing workforce, and shared that the Department of Defense's Manufacturing Engineering Education Program awarded over $5 million to MCC to fund its optics and photonics associate degree programs.
SPIE's next annual summit will take place in Washington, D.C. on September 25, 2024.