AmeriCOM Kits Introduce HS Students to Optics
"I wish I knew about this career path when I was in high school."
That's a common refrain from optics technicians who say a career in optics isn't on the radar for most high school students. AmeriCOM has a plan to change that, and a former teacher is leading the way.
Donna Smith taught high school Earth Sciences, Physics, and Optics for 30 years in Western New York State. As AmeriCOM's Science Educator Liaison, she's been in touch with teachers across the country and distributed morethan 85 boxes full of optics goodies to spur interest in the field.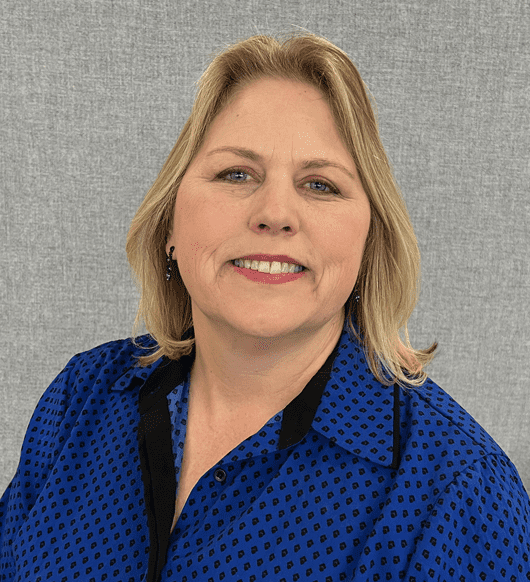 "Many students, particularly over the last few years, don't necessarily think a four-year degree is the way to go anymore. But they are not aware of a career in optics and what it entails." Smith said. "Optics is a fulfilling career path that impacts our everyday lives. Getting started in the field doesn't require the time or financial commitment of a four-year college."
"Teachers love anything that comes for free," Smith said, "especially those things that are useful for the teachers and the students." The kits include several resources from the Society of Photo-Optical Instrumentation Engineers (SPIE) including posters and calendar notebooks as well as stickers, pens, info-cards, and collateral specific to the community college in each ecosystem. Smith said these small visual reminders can influence students' perceptions about careers.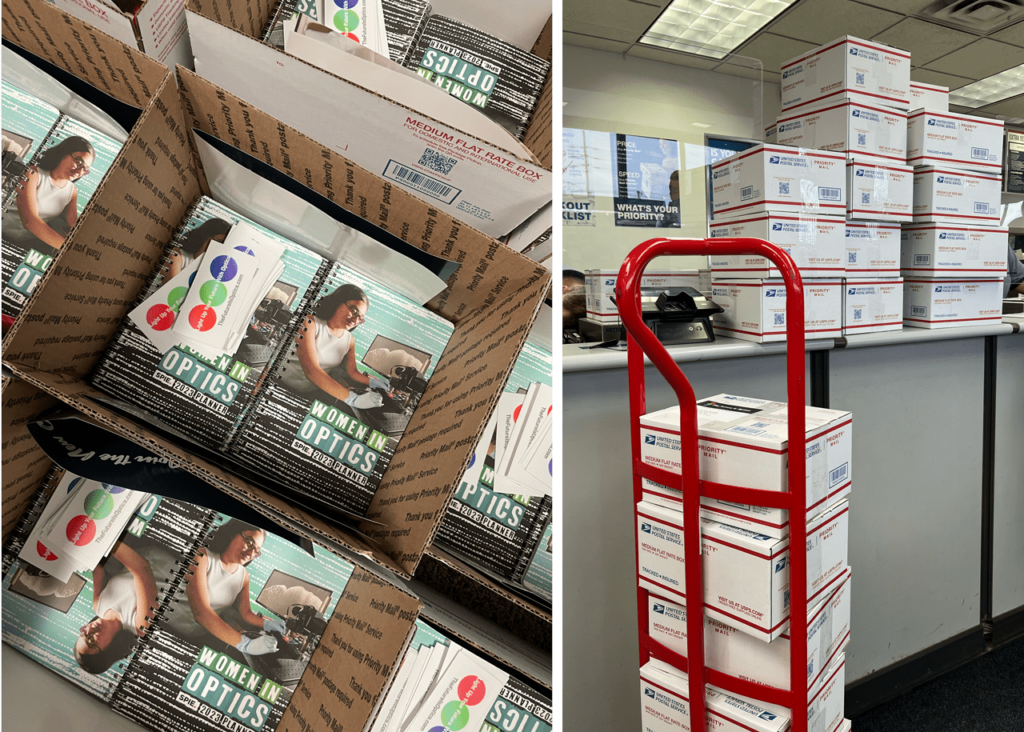 "Connecting with high school educators is an important part of AmeriCOM's national outreach campaign, Light UpYour Future With Optics, which includes short videos from students and technicians talking about their optics career path. "It's really important for young students to see people who look like them doing these cool jobs. Then they realize they can do it too," Smith said.
"These kits are just the beginning," Smith said. "It is really, truly, exciting to see how far the students can go."
Smith plans to follow up with each school to discuss how they might introduce optics into their existing physics curriculum and create dual enrollment classes that tie into the local community college optics curriculum.