Graduates Land at Top-Notch Companies
Whether they are starting a full-time job at a local optics manufacturing company, gaining experience at an internship with Lockheed Martin, or pursuing additional education, this past spring's cohort of college optics graduates are moving on to impressive opportunities. Here's a quick look at the 2022-2023 academic year graduation numbers from community college optics programs, and a snapshot of where some of those students are headed next: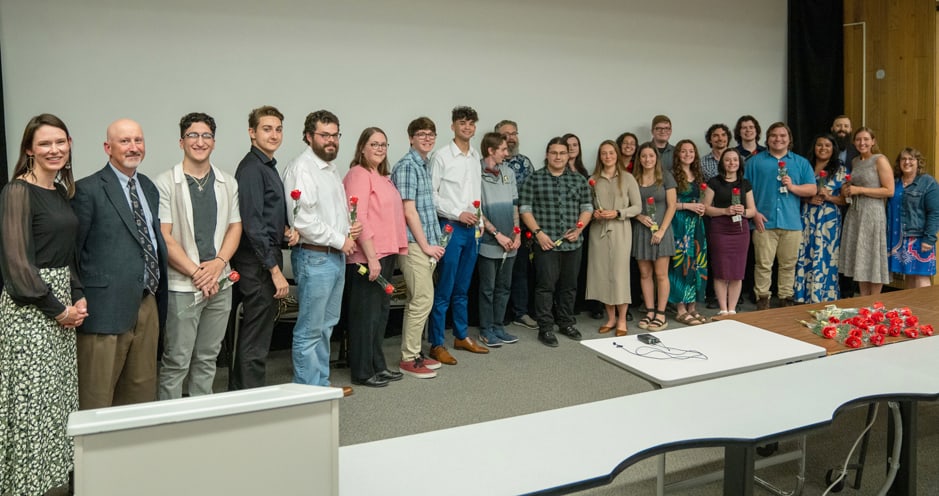 Monroe Community College (MCC) in Rochester, NY, the nation's largest and longest-standing optics manufacturing training program, recognized 25 students for completing its Optical Systems Technology Certificate Program. Of those students, 19 are continuing their education to earn MCC's Optical Systems Technology Associate Degree. Many of those students are also working part-time at local manufacturers while pursuing their degree. Other students have lined up optics jobs or internship opportunities, including one student accepted into the NASA Summer Internship program and another accepted into the Corning Technician Pipeline Program.
In addition, 29 students earned an Associate Degree from MCC's Optical Systems Technology Program. Many of them are jumping into careers at optics manufacturers including Lumetrics, Optimax Systems, Vertex Optics, Sydor Optics, Thorlabs, Advanced Glass Industries, Qualitrol, Corning, and Subcom. Other graduates are continuing their education at a traditional four-year college through the 2+2 Transfer Program, while some grads have landed internships at NASA, Lockheed Martin, and MIT's Lincoln Laboratory.
Front Range Community College (FRCC) in Boulder, CO, an AmeriCOM partner college that is only in its third year of operation, graduated eight students from its one-year certificate program. Many of those students are moving on to earn their two-year Associate Degree. One graduate accepted a job with Areté Associates, an engineering company that develops sensing technologies. Another student is continuing an existing job with Meadowlark Optics in Colorado.
Students at Sussex County Community College (SCCC) in Newton, NJ experienced similar success. SCCC started its Associate Degree program in 2018 and had eight students in its Spring 2023 cohort. Three more students are enrolled as part of an apprenticeship program with Esco Optics. Additionally, over the last several years, more than 30 high school students have taken optics courses and earned credit at SCCC through its dual-enrollment program.
No matter where they are headed next, there is no question that these students are quickly gaining employment in a field that has immense growth opportunities thanks to these one and two-year training programs.