Companies with Great Optics Technicians Pay Them to Leave the Shop Floor
If it seems counterproductive to encourage your top employees to spend less time at work, then allowing them to leave on "company time" may sound downright imprudent. Yet every year, high-performing employees at Thorlabs in Newton, NJ take time away from work to teach optics classes as adjunct instructors at Sussex County Community College (SCCC). Company leaders call it a wise investment that has already paid dividends.
Navid Entezarian is a Business Development Manager at Thorlabs who previously taught as an adjunct instructor. He has helped grow the company's engagement with SCCC, and now five Thorlabs employees currently teach at the college. Entezarian said there is a common profile of workers who would make a good instructor. "We look for people who know the subject and, more importantly, communicate well," he explained. "Very often this is the employee who serves as a mentor in your shop or helps to onboard new workers."
"I am a mentor by nature, so helping others learn a new skill helps me feel fulfilled," said QC Supervisor Sarah Hobaugh who teaches Metrology and Analysis 1 and 2. "My part of their education is fully hands-on. There is a time where everything comes together and there is an "A-HA!" moment. It is fun and rewarding to watch them get a deeper understanding of optics."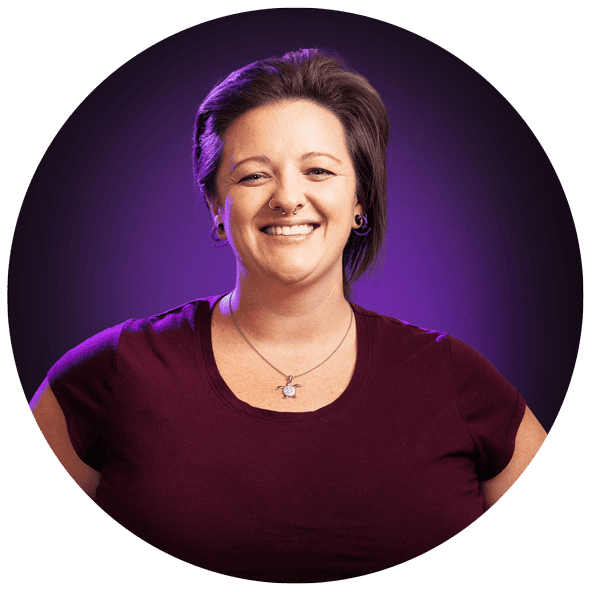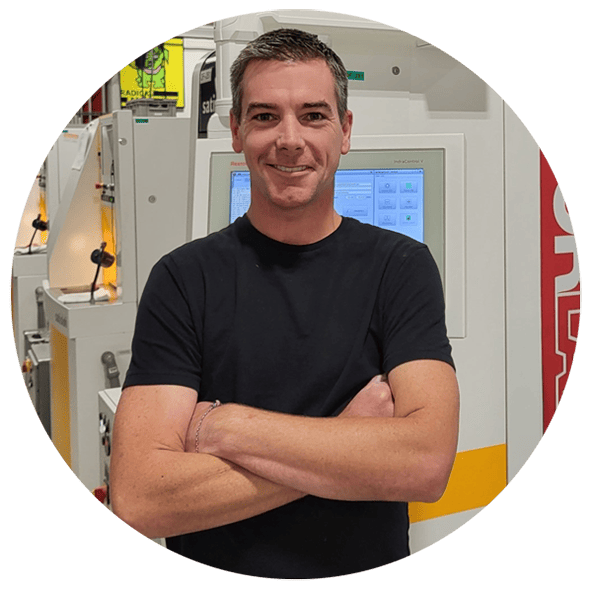 "I personally know what it's like to come into this field with no experience," said CNC Production Supervisor Matt DeBree. "I can now help future technicians build their knowledge of optics and manufacturing." DeBree teaches CNC 1 and 2 at SCCC and said his work as an adjunct instructor helps students and the companies that hire them. "This gives them great confidence and excitement in the field and eases the training process on the employer."
The adjunct instructors at Thorlabs have another common characteristic. They all studied optics at the community college where they now teach. By tapping into former students, the company has established a stable pipeline of workers who want to give back to the program that helped train them. As a result, the SCCC program continues to graduate job-ready technicians for Thorlabs to hire.
"We've created a self-fulfilling cycle to help us meet the demand for precision optics technicians."

Navid Entezarian
Supporting adjunct instructors came with challenges for Thorlabs. The most ideal teaching candidates were often the busiest. Those workers also managed teams or carried significant responsibilities. The teaching commitment requires three to four hours of class time per week, plus an additional three to nine hours of lesson preparation. Thorlabs incentivized its workers by allowing them to teach courses, and earn money from SCCC, while on company time. "This is an investment," Entezarian said. He explained supporting adjunct faculty is necessary to help build the optics manufacturing workforce. "As a company, if you never take the time, you are never going to have the time. No one is going to do this for us. We have to do it ourselves."
In addition to establishing a pipeline of skilled labor from which to hire, supporting adjunct teaching has created an unintended benefit of strengthening the company culture. There is a strong camaraderie among the instructors (and five additional former instructors) who share curriculum and lecture notes. Instructors also call on colleagues with expertise in a particular area to guest lecture on occasion.
With a demonstrable benefit to students, instructors, and employers, DeBree called his decision to pursue adjunct teaching a no-brainer. "Teaching these courses has helped me greatly in many areas," he said. "It helped me improve my own processes in the cell, which in turn benefited my employer. It has really been a win-win-win scenario."