Across the Nation, Students Studying to be Optics Technicians Are in High Demand 
The 2022 SPIE Optics + Photonics conference in San Diego included more than 2,000 presentations and the latest industry news with 48 conference seminars. For a handful of students in an optics training program, a trip to SPIE O+P offered much more: a chance to showcase their program – and themselves – on a national stage.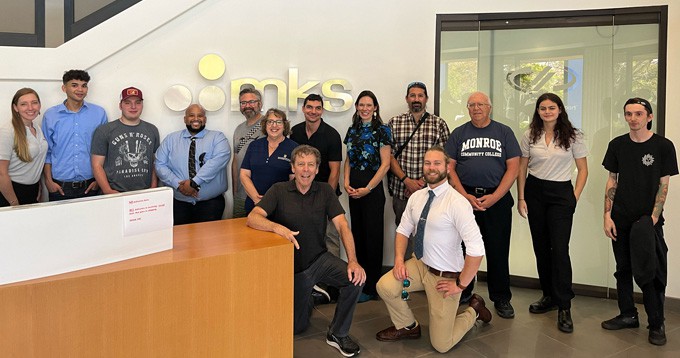 Nine students from the Monroe Community College (MCC) Optical Systems Technology Program in Rochester, NY, attended the conference in August hoping to network with optics professionals and learn more about the industry. In meeting with industry experts and potential employers about their own career prospects, students also validated how MCC's program has positioned them to be job-ready.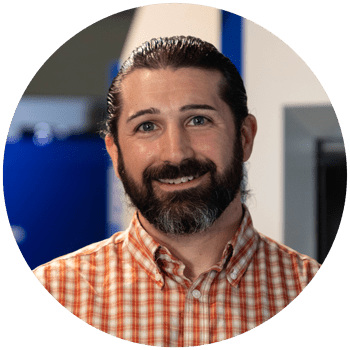 "We have a national reputation for training and producing highly skilled optics technicians," said MCC optics professor Mike Pomerantz. "These types of conferences help our students realize their skills are highly sought after."
The significant demand for skilled optics technicians is widely discussed at national optics conferences including SPIE O+P. Four foundational issues currently contribute to the shortfall:
The pool of skilled optics technicians is aging out of the workforce with no pipeline of workers to replenish it.
Existing precision optics manufacturing jobs have moved offshore, eroding the pipeline of future workers.
The cultural perception of education has changed to value traditional 4-year college degrees over skilled trade programs.
Academia struggles with the high costs of workforce development programs.
The American Center for Optics Manufacturing (AmeriCOM), a nationwide consortium working with the Department of Defense, has recently embarked on a $34 million project intended to help strengthen and boost the domestic precision optics industry, including helping more people get into these high-paying jobs. MCC is the flagship program of AmeriCOM's workforce development initiative. AmeriCOM is leading a national effort to help meet the workforce demand by replicating the optics ecosystem that includes MCC and the regional optics industry cluster in several regions around the country.
The MCC training model, anchored by one-year certificate and two-year associate degree granting programs is led by Dr. Alexis Vogt, professor and Endowed Chair of the Optical Systems Technology Program at MCC and the AmeriCOM Executive Director of Workforce and Higher Education. She says conferences like SPIE O+P highlight the need to produce more skilled optics technicians. "Nearly everyone we speak with talks about how badly they need more optics technicians. At MCC, we are certifying and graduating more students than ever before. But it's still not enough to even meet just our local demand in western New York," she explained.
During their trip to SPIE O+P, the MCC students also toured MKS Instruments in Irvine, CA. The facility included computer numerical control (CNC) machining, an enclosed metrology lab, Class 100 clean room space, and serial number 0001 of an ion-beam device.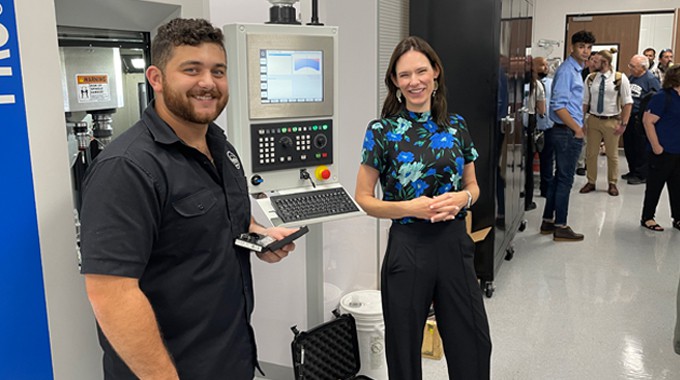 AmeriCOM Vice President of Government and Partnerships, Tom Battley, accompanied the MCC students on the tour. He said MKS leaders were impressed with the cohort. "They would have hired every single student on the spot and were very impressed with their training, insightful questions, and understanding of the shop floor."